---
A premier programme gives you direct access to experienced and highly skilled fertility doctors and embryologists to make your treatment as personalised and successful as possible.
---
Introduction
IVF (In vitro fertilisation), also called test tube baby, is an advanced method for helping infertile couple to have a baby. The success of IVF depends on female partner's age and the experience of the clinical professionals. As all we know, women's fertility goes down when they are getting older. Especially when the age beyonds 35, the fertility will drop dramatically; when beyonds 40, the chance of getting pregnant is very low; and when beyonds 45, there is almost no chance to get pregnant with own eggs.
Both the clinicians and embryologists' experience is extremely important for maximasing the chance of success. The clinician is responsible for making the right treatment plan and stimulate your ovaries to produce a lot of eggs with the best quality. The embryologists are responsible for fertilising the eggs with either partner's or donor sperm and culture them to the best quality embryos in the laboratory.
For the best care of the chance of your success, we let you only consult the doctors with over 30 years' practicing experience in the field and the embryologists with well proven embryology skills and a lot of success in the field.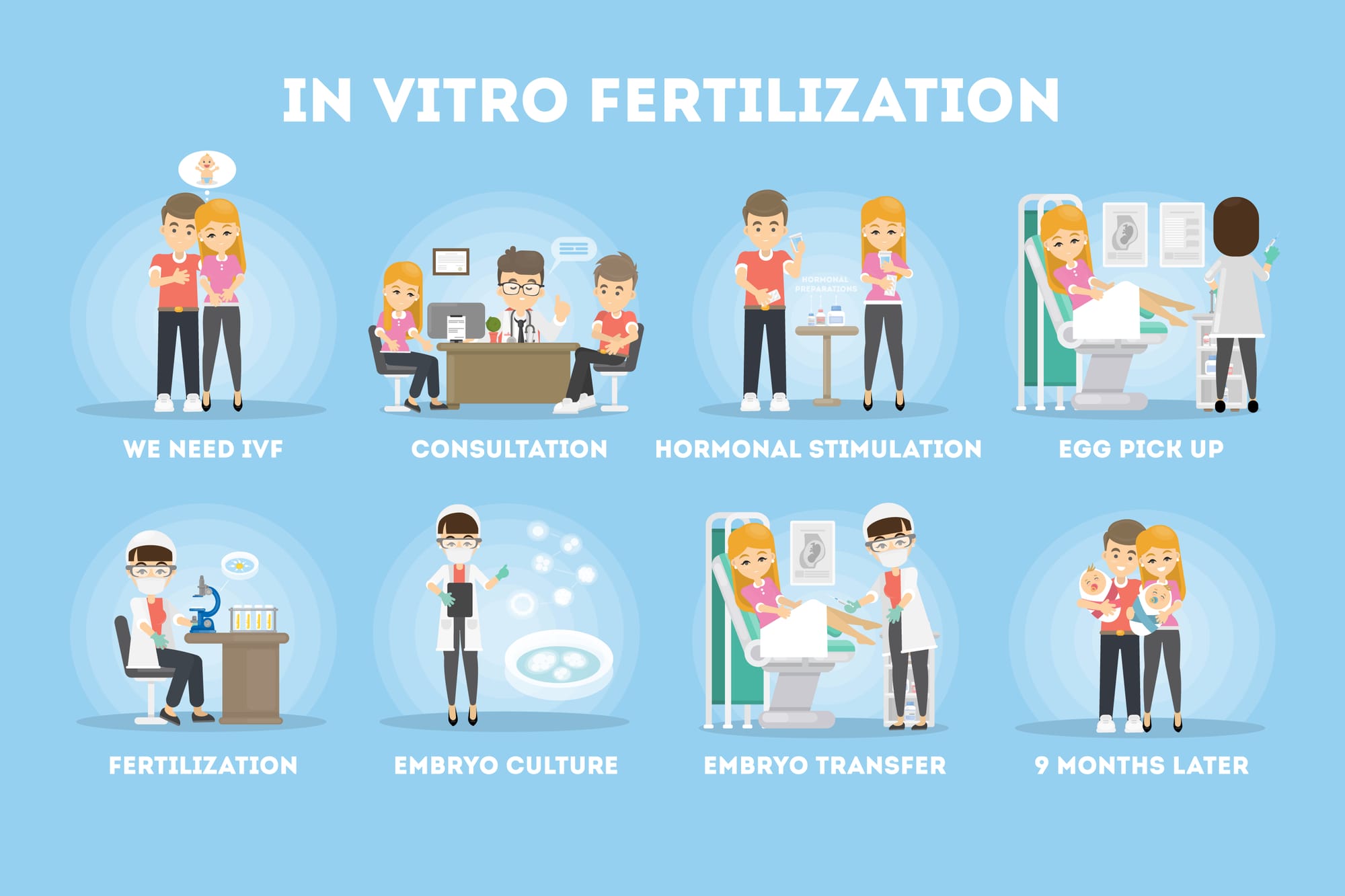 IVF/ICSI process
The whole IVF/ICSI treatment cycle includes 5 steps, and takes around 2-3 weeks to complete:
Step 1 Initial Consultation: The first step is to book your appointment for an initial consultation with a fertility specialist to ask all questions and learn about your fertility before making a decision.
Step 2 Fertility Check-Up: Once you decide to go ahead, you can book an appointment to assess your fertility. During the appointment, you will be asked for an ultrasound scan to check your pelvic anatomy, notably your ovaries and uterus. You will also be asked to do some blood tests, includes hormone levels to assess your ovarian function. Your partner will also be asked for a semen analysis or our team will help you to get donor sperm if this is your wish. According to the results, our specialist will make a very personalized treatment plan for you for ovarian stimulation, to safely and effectively result in the best number of eggs to fertilise for you. After this appointment our nursing team will help you to sign relevant consents as well as teach you the correct use of the prescribed medications.
Step 3 Medications: After the consents are signed and you are ready, our nursing team will tell you when to start injection of medications typically daily for two weeks. During this time, you will need to visit the clinic 3-5 times for scan and blood tests to monitor your progress and adjust your medications if necessary. When a sufficient number and size of follicles are seen by scan in your ovaries, you will then be advised to administer another injection, called the "trigger injection" about 36 hours before your egg collection is scheduled.The trigger injection causes the final maturation of your eggs as well as loosen their attached to the follicle wall, permitting easier aspiration at the egg collection.
Step 4 Egg Collection: You will be sedated for 20-30 minutes while your eggs are collected by one of our fertility specialist doctors. One or two hours later you can be accompanied home to rest and most women have no major problems to return back to normal life or work next day. We emphasise that you should have someone to accompany you home after egg collection.
Step 5 Embryology Process: After egg collection, eggs will be fertilized with partner or donor sperm using IVF or ICSI technology depending on the sperm quality. All fertilised eggs will be cultured in the laboratory for up to 5 or 6 days till blastocyst stage. The best blastocyst will be selected for embryo transfer. In order to reduce the risk of multiple pregnancy, we always suggest you to put back one at a time. The other good quality blastocysts could be frozen using vitrification technology and stored under -196 degree liquid nitrogen for frozen embryo transfer later.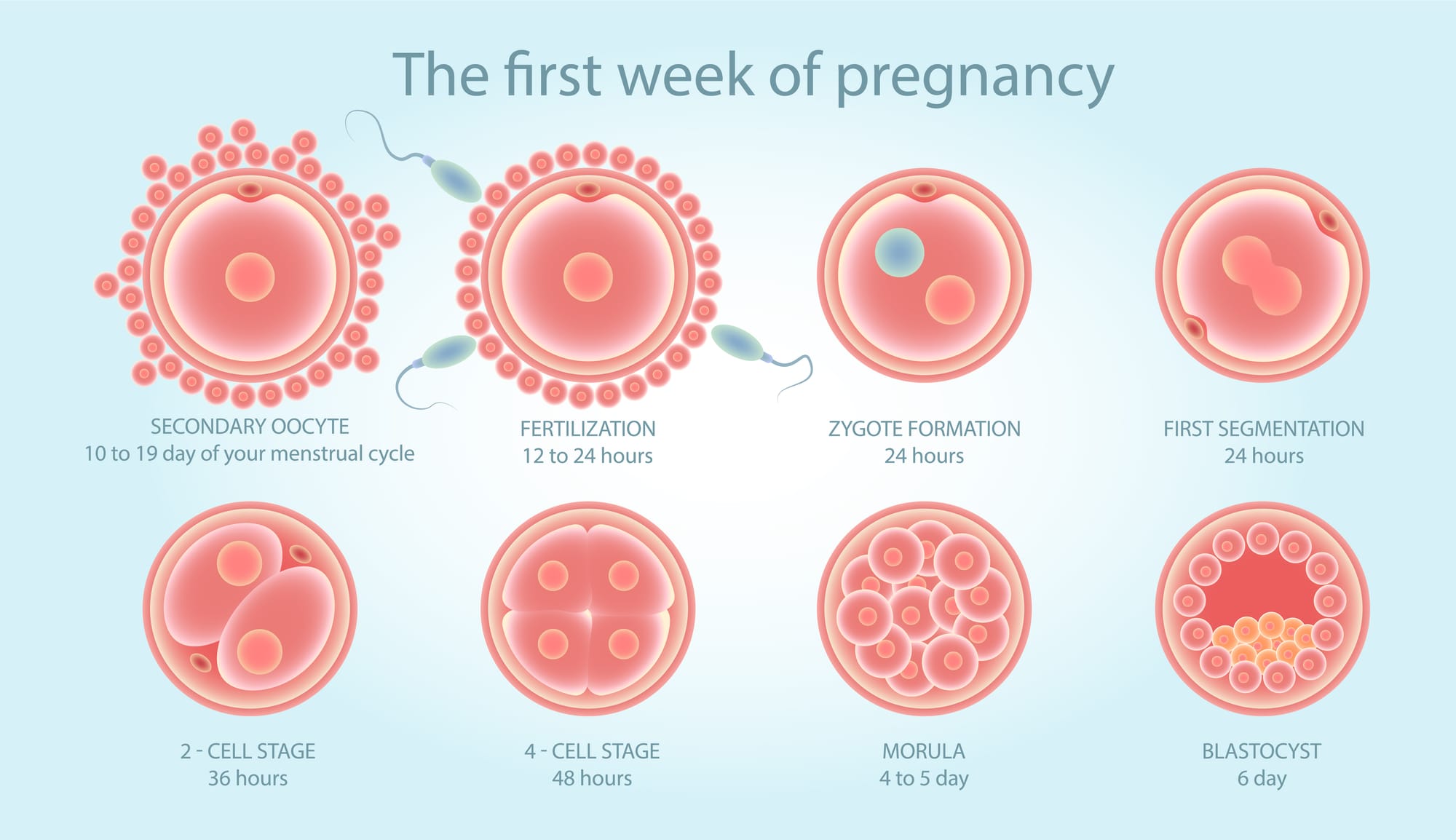 Why us
WFCA (West Fertility Clinical Associates) is a premier programme giving you direct access to experienced and highly skilled fertility experts to make your treatment as personalised and successful as possible. WFCA only signs with the doctors who have the reputation and many years' experience in the field. All treatments are carried out by qualified doctors under their licenses/practising privileges. We use the modern communication technologies to let you easily keep connection with us. Once you started your cycle, you can have unlimited access to our professional advice. You can contact us at any time from anywhere.
We commit to providing the top quality services to all of our patients from the beginning till the end of your treatments. The doctor you see is the highly skilled fertility expert with over 30 years' experience in fertility; The consultant embryologist you talk with is the very experienced senior embryologist with a lot of success in the field.
We aim to provide the best fertility services in the aspects of not only the technologies but also the customer service. We treat your suggestions or advices as our most valuable treasures. Anytime during your treatment or even not in the treatment, please feel free to leave your feedback to us.
All communications regarding your treatment will be done directly between you and our most experienced and very successful IVF expert, you can ask any questions via live chat or any other ways we provide at any time for the most professional answers. WFCA does not use admin or coordinator with low level professional knowledge and experience to connect with you as we know how important for you to get the correct information from enquiries at the beginning and how important for you to get sufficient and correct support during your treatment.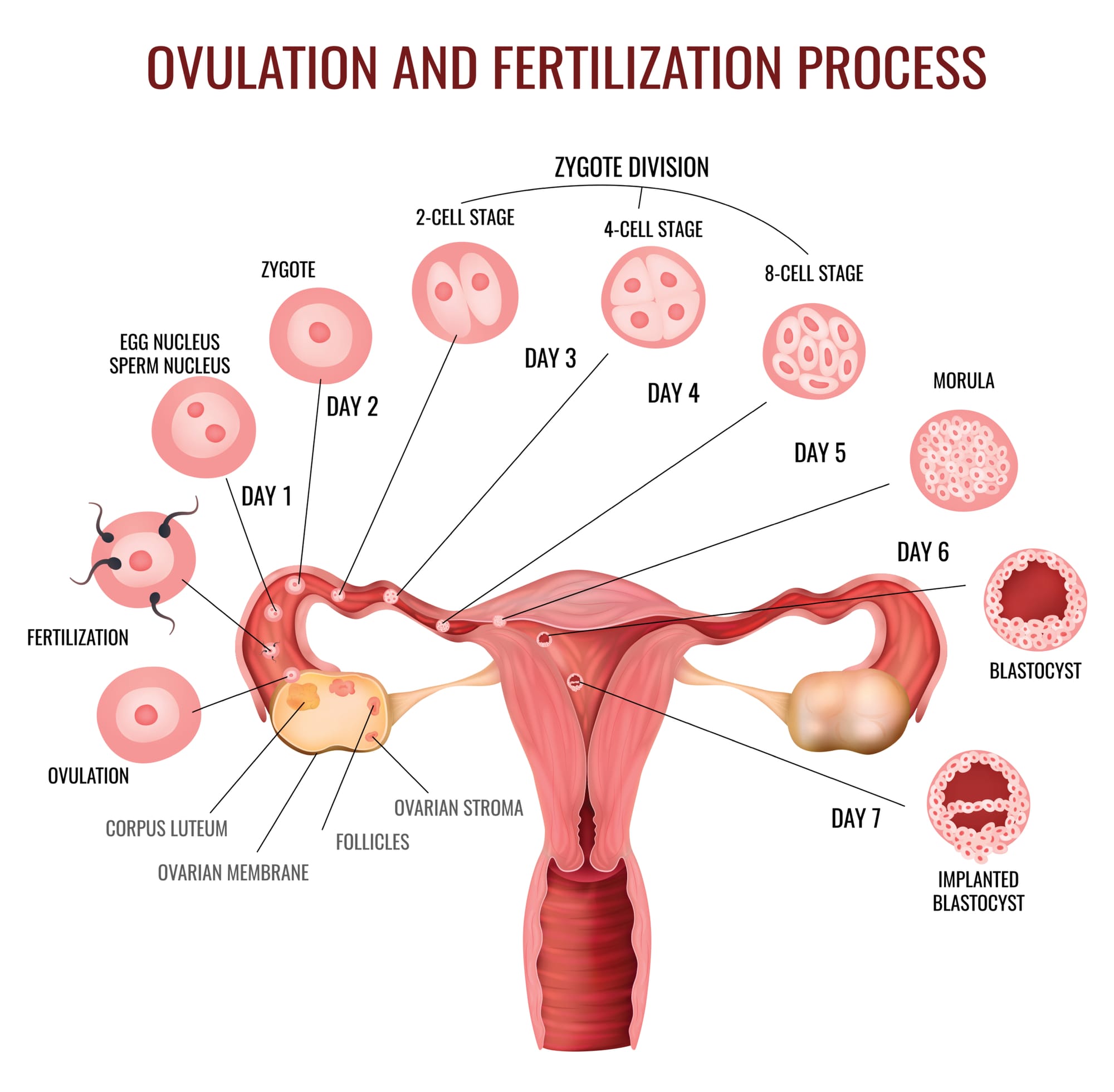 Dr Wang and IVF/ICSI
Specialising in uninterrupted blastocyst and time-lapse culture.
Dr Wang started to work in IVF field in 2005. He was initially trained in Shenzhen Hospital of Beijing University, and later from Sydney IVF when he was working in General Navy Hospital IVF Unit. Before joining a top clinic in UK in 2008, he had been working in several hospitals in both China and Kuwait. Since 2008, he was initial working as a clinical embryologist, quickly became a senior embryologist, and then laboratory manager in 2013. Since then, he has established the simplest and easiest protocol for IVF and ICSI for the benefits of both his team and patients. He has developed the best time-lapse culture system to let fertilised eggs grow constantly from the day of egg collection till day 5 blastocyst transfer without any interruption. He had led his team to reach the best result in term of single blastocyst transfer.

Choose one of the three options below to start with us
1. Click Live Chat to get professional answers instantly for any enquiries.
2. Click Booking to book an appointment with our fertility specialist.
3. Click Home Page to read more about us.

---
If you have any enquiries, please contact us via online chat, online form, or email. Please click here to book an appointment directly. You can also dial

02079711096

to speak to us. We would be very happy to assist you at any stage.
---